Tonkawa Firearm Training — Philosophy
We believe that with an individual's right to own a firearm comes the moral, legal, and ethical obligation of learning how to safely handle, correctly maintain, and properly use that firearm.

We believe that firearm safety and proficiency starts with proper training and that these skills can be learned in a safe, enjoyable and relaxed environment. Please check out our classes and handgun training opportunities. If you have any questions, please contact us.

I receintly became an NRA Training Counselor. So I will be offering some classes for instructors. Watch the site for information.

For class schedule click here.
For Registration form click here.
For more information on the classes, click on the "Classes" tab at the top of the page. Classes are arrainged in four levels. You must progress through one level before advancing to classes in the next level. Some credit may be given for the first level. See the instructor for details. Click here for a Class Sequence document.

I recently completed 60 hours of training at the NRA Whittington Center: Practical Pistol I, II, III, and Masters I (night shooting). I continue to learn more to become a better instructor!


Oklahoma SDA License Class / Handgun Carry Class This is the class for your Oklahoma Concealed/Open Carry License
First Class of 2017 will be on Saturday, Jan. 21. We will watch the weather and make adjustments for the range qfualification as necessary.

This class covers Oklahoma Law, Deadly Force issues, Safety, Shooting Fundamentals, Handgun Operation, and Ammunition. It also has a 50-round course of fire. The class is an abbreviated "basic" class for handguns with an emphasis on Safety. Oklahoma law requires that is class including range time be an 8-hour class. The class certificate is submitted with your concealed carry/handgun license application to the Sheriff's Office of the County in which you live.
Updated for the new laws effective Nov. 1, 2015, and we will discuss changes enacted this legislative session and the past couple of years.

If you have your handgun license and wish to take the class portion for review or to update on the current laws, please contact me about availability and cost. Anyone may take this class for information purposes only.

The Full-Day class now INCLUDES lunch!
The Handgun Licensee class now INCLUDES your passport-style digital photo taken by a Certified Professional Photographer. Bring a USB flash drive or we have them for $5. See the Registration form for more details. We will take the photo during the class and have it available for you.



Carry 101 — UPDATED COURSE After you get your license to carry—what's next?
The state-required training that is part of the Oklahoma SDA Handgun License Class is very basic. It should be regarded as the beginning not the end of your training. The License class will give you enough experience and practice to make you a responsibly armed citizen, which should be your goal.

Once you take the License class, you need to have several training goals to be a responsibly armed citizen. You need to shoot accurately in defensive situations; you need to learn how to draw and fire using your holster—SAFELY! We will practice reloads, shooting strong and weak hand; and MORE!

This class will be held on Friday evening from 9 pm to 10 pm for the classroom portion. We will meet on Saturday morning at 9 am for a brief orientation and then go to the range until 4 pm (we will take a lunch break). Plan on shooting 200 to 250 rounds.
See the Schedule for times and dates.

NOTE: US Law Shield members may take both classes (license class and Carry 101) at a special price. See the Registration form for more details.

NRA Basic Pistol Course
NRA now offers the Basic Pistol Shooting Course in two parts or phases. The first part/phase is an online class that you take at The NRA Instructors/Education web site. I will offer the NRA Basci Pistol Course, Phase 2, which is the demonstration and shooting portion of the class a couple times per year or as needed. Check the NRA Instructors web site for scheduling and listings.


Instructor Level Course for Basic Pistol.
I offer the NRA Pistol Instructor Course a couple time per year. Check the Schedule for more information. Contact me If you are interested. I also offer the NRA Pistol Instructor class as I have demand from enough students.


NRA Refuse To Be A Victim seminar
I was recently certified to be an instructor for NRA Refuse To Be A Victim Seminar. The seminar includes classroom instruction on a variety of crime prevention strategies, from criminal psychology to automobile crimes to cyber crime. See the "Class Listings" tab above to find out more information. This seminar can be given to private groups. Contact me for more information.



Check the "Classes" tab above for information on each class.
Download the Registration Forms on the "Contact" page/tab. Full prices are on the "schedule" page and the Registration forms.
NRA Classes
Watch for other class offerings this summer and fall.
The NRA Basic Pistol Course and the NRA Personal Protection in the Home are great follow-up classes for the Handgun License Class!

NRA requires the Basic Pistol Course as a prerequisite before taking the Personal Protection in the Home. Prior training may also qualify, so contact me to be sure.

For more information click the "Schedule" page.
Support/Join NRA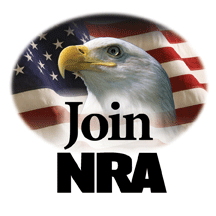 Click HERE to save $10 when you Join, Renew, or Add a year!
Or Join NRA at any class.